Wednesday, August 16, 2006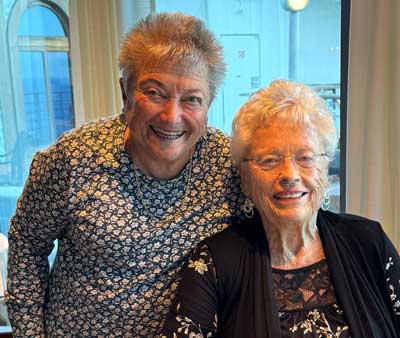 Life as a Waking Dream

With Arleen Lorrance

and Mariamne Paulus

of Teleos Institute


This program covers:


How to strengthen your relationship(s) by looking at your vivid life experiences
as waking dreams


How to move beyond repetitive life experiences by finding their deeper meaning
and how they can serve you


How to deal with emotional occurrences so that they empower you


How to wake up in the midst of an argument and change the course of the interaction


How to see what bothers you in your partner as a symbolic reflection of something
in you


How you and your partner can strengthen and mutually support your life purposes
and objectives


Check out this book
Listen to this outstanding audio program

Purchase Audio CD
---
Monday, August 14, 2006
Single in the Summertime
So it's the middle of summer and you're still single.

If the above sentence raises any angst for you, we want to help.

In this program you learn:

Why being single is an opportunity, not a disease




How to have a fun and fulfilling life while single




What works, and what doesn't in the dating world




Ten things you can do RIGHT NOW to find your perfect mate by the end of the year

Listen to this outstanding audio program! (67 minutes)



Order Audio CD

Check out these great books for singles!

---